The UK Removals Company That Listens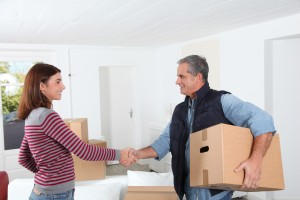 In removals, as in all services, customer service is extremely important to a successful business. At Movers London we do everything right, from the packing to the loading to the transport. Another thing we get right that many other companies don't – the listening. With years of experience behind our backs we have learned that each removal is unique because each client is unique. While two different two-bedroom flats may appear to hold the same amount of furniture and belongings, this is never the case. We know that there are some standards that can be applied to removals, but we also know how important it is to engage the customer in planning the removal, in order to ensure success.

Let's begin by reviewing the removal services that we offer. These services can be chosen together or individually depending on the needs of the customer, so each removal is designed and planned to suit those needs, not the needs of someone else. We can begin your Removals UK with an assessment. This is an evaluation of everything in your flat or house – or office, if you are conducting an office removal. By evaluation, we mean that our expert movers will come to your location and determine how many square feet of space you will need in the moving vehicle, how much storage will be necessary for those in-between times, and how many Cardboard Boxes should be purchased. An assessment is something you can do with guidelines that can be found online, but doing the assessment on your own is risky. It is easy to leave things out, especially items in a storage space, an outbuilding or in the attic or loft. It is also easy to misjudge just how much stuff you really have. It is best to have the assessment done by professionals, so you can be sure you get the right answers to your questions. It is also a good idea to have the assessment done after you have sorted through your things and gotten rid of anything you will not be moving to the new place. So, send those boxes to the charity shop, sell what you can at a car boot sale, and then arrange for your removal assessment from our company. Scheduling is easy – call today to find out more on 020 8746 4333.

Once your assessment is complete, you will have a much better idea of what your removal will involve and how much it will cost you as well. This information is very important in terms of planning and budgeting – two things that people never do enough of when it comes to removals. Now you can really start the moving part of the removal. Packing is what comes next, but before you can begin placing your wrapped items in Cardboard Boxes, you have to go out and get those boxes, right? Not quite. We can provide them for you right to your doorstep, and at such great prices you won't believe your eyes. Do some comparing online, but we are confident that you will find our prices unbeatable. Now you can begin the packing process.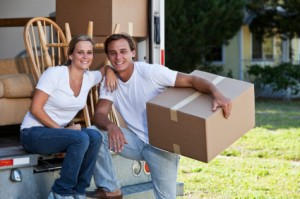 Or, you can leave that up to us as well. Packing, aside from being extremely tedious, can also be quite difficult. You have so many items that need to be wrapped and safely placed into those Moving Boxes. Can you really be confident that you have done everything possible to prevent breakage or damage? Our movers are not only confident that they do everything possible to pack your belongings safely, but they are efficient as well. Your packing will be all done in no time, which won't be the case if you are attempting it yourself. Find out how affordable and useful our packing service can be by calling us on 020 8746 4333. Packing also includes taking apart large pieces of furniture if necessary and making sure that everything is properly wrapped and protected from scratches, dampness and dirt. Despite the cleanliness of our removals vehicles, moving things inside and out can certainly allow some dirt and damp to get in. This is true even if you are just putting things in storage, so wrapping your furniture is an important step.

Thus far, our company has saved you money on packing supplies and plenty of time when it comes to packing. From this point in your removal, you can leave the loading and transport of your belongings in the capable hands of our expert movers and you won't need to worry about a thing. Whether you are moving down the road, putting things in storage or taking off for a different part of the UK, Movers London will get you and your things there on time and without a care. Unloading and unpacking are helpful services as well, especially if you are in a hurry to get started at work or get the kids to school in your new home. All of these services are provided to ensure removals that make our clients happy. But the only way we can design the right removal for you, is by discussing the details with you ahead of time. That is why our customer service representatives are always available to chat on 020 8746 4333. You will be assigned someone who knows all the details of your removal and will listen to any question or concerns you may have. If there is a last-minute change of plans or you require more or less space on the moving vehicle? No problem. Just ring us on 020 8746 4333 and we will make the appropriate arrangements. Discussing your removal with a knowledgeable representative can be very helpful in terms of ironing out all the details for move out day, so your removal will go smoothly and everything will be on time. So if you are looking for a removal company that will listen to your needs when it comes to moving home or office, you need us, the Removals UK company that listens.