A Different Kind of Moving Company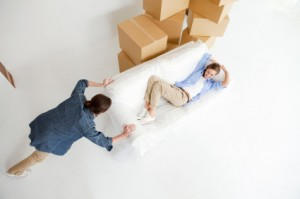 You might think that taking care of a removal requires nothing more than calling up a few friends, hiring a van or borrowing a car, throwing your things together and taking off. Well, maybe that worked back in the days when you were a student first moving into the dormitory. But even today's students make use of Moving Companies because they know they don't want to spend all their free time hauling furniture, packing boxes and worrying about a removal. It is surprising how many people – not just students – still try to complete removals on their own, even large home or office removals. Most of them do so because they do not see the benefit of hiring a Moving Company.

If you are one of those people, it's time to rethink what a removal company can do for you. A lot of people who prefer to do their own removals have had a previous bad experience with a Moving Company. Maybe they were overcharged or some items got broken or damaged. Maybe the company showed up late and cause more hassle than it saved. But when you hire Movers London as your removal company you are getting a different kind of company. Which means you are getting a different kind of removal.

What is so different about our company? Well, for one thing, we listen to and communicate with our customers about every detail of the move. We won't try to sell you services you don't need, but we will help you design a removal that will fit your budget and your schedule. Our customer service representatives know how important it is to keep a schedule in mind, since delays during removals can be even more frustrating than the removal itself. So we work with your schedule instead of determining the removal time for you. If you have a busy work schedule, we will show up after hours. If you are on a tight move out deadline, a moving crew that shows up late could be a serious problem. The movers from our company will never show up late, meaning you won't have delays during your removal.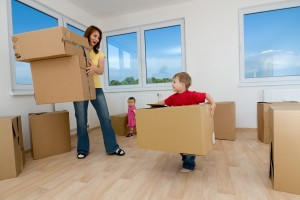 When you call for a free quote on
you can discuss all the aspects of your removal with a knowledgeable customer service representative who can help you decide which time-saving Removal Services will best suit your needs. You may want to keep everything to a minimum in terms of cost, but if you don't have the time to pack and have to take days off work in order to get it done, that could be more costly in the long run. Have us pack for you for a very reasonable price and you will never face that problem. Moreover, you can order your packing supplies and materials direct from our website at great prices that will surely match your budget. Save on the petrol it would cost you to roam the city looking for great deals on Cardboard Boxes by having us delivery them directly to your door. That's the difference that Removal Services can make for our busy clients.

Our expert movers can have an assessment of your home or office completed in no time, so you can get down to business right away. If you leave all the shopping for packing supplies and the packing for the weekend or the days before the move, you are likely to spend more money than necessary and run out of time. But when you hire us as your Moving Company, you don't have to sweat the details. We will do that for you. Have us come over and do your packing for you. Not only will this save you time, but you can be sure that each and every keepsake, dish and picture frame has been expertly wrapped and packed. Unless you once worked as a mover, you probably don't have the same training and knowledge when it comes to the best way to pack your items, load them in boxes and place the boxes on the moving vehicles. That is one of the things you should rely on your Moving Company for. You may not be heartbroken by a broken glass or two, but that antique vase from your great-grandmother might be a much more serious loss. Our strategy for loading the moving vehicle will significantly reduce the wear an tear on your items and furniture – and your car!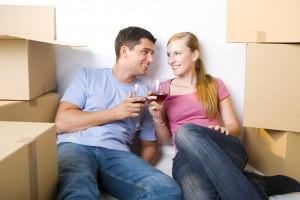 Other Moving Companies might not offer the storage solutions and options that we can provide either. It takes a different kind of company – like Movers London to offer all the storage possibilities that our customers need, with long and short-term lease options – at such reasonable prices. We will keep your things safe and sound for you for as long as you need, or as little – even one day, if necessary. Call us today on
to find out how we can organize your removal for you while maintaining your budget and sticking to your schedule. And when all is said and done, have us unpack those Cardboard Boxes and put together the furniture so you can get on with setting up your new home or office. The longer those boxes sit around unpacked and the longer that furniture lies on its side unassembled, the longer it will take for you to feel comfortable in your new space.

A different kind of company – like ours will even cart away all the leftover packing materials and Cardboard Boxes for reuse or recycling so you don't have to. We sometimes forget how much paper and Bubble Wrap goes into those boxes and disposing of it all in the proper way could take you longer than you would like to spend. All these Removal Services, from packing to storage to transport are offered at our great low rates, every day. So call us today to find out about your free quote and to see how we can keep you on time, within budget and happy with your home or office removal.