Not Just Any Removal Company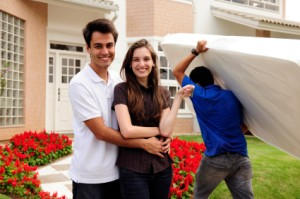 Don't hire just any Removal Company. Hire the Removal Company which can guarantee a successful, on-time removal anywhere you need to go in London, in the UK, even somewhere in Europe. Any moving company you find on the Internet might do a decent job of helping you move. But Movers London is not just any company. We are the company that ensures success for every type of removal. Our Removal Services rival those of any other Removal Company, but because we do them so well and at such affordable prices, our clients know there is something special about us.

When you call us on 020 8746 4333 today, not only will you get a free quote for your removal, but you will be assigned a moving advisor who can help answer any questions you have or suggest ways to make your removal as easy and affordable as possible. Our first order of business is finding a time that is convenient for the customer. We will work around any schedule that you have because we know that a removal takes time that some people simply don't have. If you want to schedule your removal on a Wednesday evening, no problem. If you need us on Saturday morning, we will do everything we can to be there without delay. That is because we know that people don't always choose removals simply for convenience. Often, there is another reason that is dictating the removal schedule. Maybe it's your children's school holiday, or your work schedule. Maybe you need to move because a lease term is ending or there is an agreement about the sale of your home already underway. Whatever the reason for your removal's schedule, we will match ours to it.

Not just any relocation company can offer the type of assessment that we offer, either. When you call removal companies for quotes, they may ask what type of home you have or what type of flat. They then make assumptions about the types and numbers of furniture you have and add the standard number of boxes on to that, and that's your assessment. When you hire us, however, you get an actual assessment where a professional will come to your home at the arranged time and will do a walk-through with you, so that you will get an accurate idea of what size moving vehicle you will need, how many movers will be most helpful and what types and how many Cardboard Boxes and packing materials you should purchase. We can have them delivered to you right away, so there is no delay in getting your removal started as soon as your assessment is complete. Imagine having such accurate information at your fingertips when you start your move – it would sure cut down on a lot of hassle and stress that comes from not knowing precisely what the costs are.

Not just any Removal Company will offer such great deals on Packing Materials and Moving Boxes, and not just any Removal Company can provide such excellent prices for self storage units. That is why you should hire our company for all your removal needs, so you know that you are getting prices that not just any company can provide. Our offers are so affordable because we keep our own costs down and pass the savings on to our customers. It is just one of the ways that we distinguish ourselves from all the other Removal Companies out there.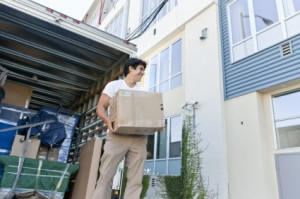 Our moving vehicles are always in excellent condition and you will know exactly the size vehicle you need, since you have an expert assessment done by our moving professionals. Our drivers are professional and friendly and will always show up on time. That is our promise to our customers because we are not just any Removal Company. Once you hire us for your home or office removal, you can determine how much of your removal you would like to do yourself and how much you would like someone else to do for you. That's the true definition of service. We will do any part of your removal you don't want to, except of course things like shutting off your utilities and contacting your medical providers. We will, however, provide you with a helpful checklist to make sure you remember all those important details, while we take care of the larger job of packing, loading, transporting and unloading your belongings.

Not just any Removal Company will offer so much free advice to clients, before a contract is even signed. But then again, we are not just any removal company, and we know it is important for the homeowners or office managers who use our services to be prepared for the removal. By ensuring preparedness, we ensure a speedy removal and we significantly cut down on the risk of problems during the move. That preparedness includes everything from tips for packing, tips for moving with young ones in tow, what types of packing materials to buy and those other helpful hints that will have you done with your removal admin in no time.

Why do we spend so much time and effort helping our clients to prepare for the removal? Well, aside from cutting down on problems during the actual removal, we know that communicating with our clients means we won't make and mistakes, our clients will feel valued – because they are – and our business will benefit. The end result? You get an affordable, well managed and truly exceptional removal. In today's competitive removals market, it is hard to know which companies are 'just any companies', and which are the really trustworthy ones. Our customers have found our by giving us a try, and many of them recommend us to friends and family or use our Removal Services more than once. That's what we get for not being just any Removal Company, but the best Removal Company. Call today to see what Movers London is all about.