EU Moves are Great Adventures, But Can Turn into Disasters without Movers London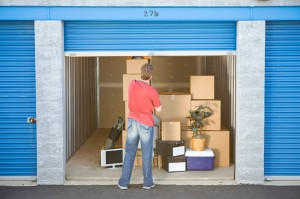 Adventure is a word that often comes to mind when you thing of moving abroad. And it certainly can be an adventure when you are entering a world of unknown cultures, traditions, and languages. An EU relocation is no less exotic or adventurous than a move to, say, Indonesia, but many people think that it is a piece of cake. Although many European Union systems are centralized, you will be surprised at just how much work an EU Move can involve when it comes to sorting finances and ensuring a smooth transition.

Speaking of finances, have you properly budgeted for your moving abroad? Our company can help you save those precious pounds when it comes to EU Moves, so that you will have more Euros to spend in your new home. Many European Union countries are cheaper places to live than the United Kingdom. But that doesn't mean that getting to your new home will be cheap. By hiring us you can keep the costs as low as possible, which you will certainly appreciate if you need to purchase a home overseas or even if you need to pick up a car when you get to your destination. Our cost-effectiveness is one of the things that keeps our clients happy, and we pride ourselves on saving you money at every step.

That is why we don't just offer to transport your possessions and household furniture. We offer to deliver your Packing Materials, pack up your items in a professional and secure manner, load them swiftly and safely onto our moving vehicle and transport them quickly to your destination. In fact, we will transport them to fit your schedule, no ours. We know that you may need a few extra days to get to your destination, or that you would like to be in your new home to clean it and set things up before moving the furniture in. That's why we work with our customers every step of the way, to ensure satisfaction and timely delivery.

But you also won't be stuck in an empty house or flat without your items if you prefer to have them right away. We have years of experience in the business of international moves and our expert moving managers can anticipate all of the problems that might arise – like slow border crossings or customs delays. When you choose our company for your EU relocation, our experience and research will work in your favour, giving you a guaranteed prompt arrival of your items. Other companies may offer to do all the paperwork for you, but when you arrive you might find that something has been forgotten. No so with us. We will navigate roadway fees, petrol costs and customs fees so that the quote you receive from us is as accurate as possible. No hidden surprises here.

The adventure of your EU relocation should come from trying new items in the local restaurants, or trying to cook traditional British foods with local ingredients. You will have plenty of adventure navigating the rules and regulations of your new home country. That is why we don't believe that hiring a moving company should be an adventure. On the contrary, it should be an easy process that leaves you satisfied and feeling secure in the choice you have made regarding who will handle your international move. Our customers continuously trust us with their EU relocation and Storage needs. That is because they know they are getting great value. So why not call us today on 020 8746 4333 to see what that value is all about. We'll give you a hint – it is about great prices, but it is also about great customer service and a comprehensive list of services that will simply make your life easier as you are in the midst of an EU Move.


Who wouldn't want life to be a bit easier these days? Maybe that is why you are moving abroad in the first place – to make life a bit simpler and to get back to the values you remember as a kid. Perhaps you want your kids to grow up in a different culture so that they have an enriching experience. You might be moving abroad to open up a path to a new career. Whatever your choices are when it comes to moving abroad, you don't want to add hassle to an already complicated procedure. That is why you should call on us, the EU relocation specialists. Not just any removals company can complete a successful international move, although many may claim to. It takes significant planning and preparation, far beyond loading up the truck and hitting the road.

When you call Movers London today on 020 8746 4333 you will be assigned a specialist to help you will all the difficulties you may have in your moving abroad. We can help you decide which Cardboard Boxes you need; we can help you pack up your things; we can help you put them in Storage and load them onto the moving van. So when you wave goodbye to our drivers, you will know that you will see all of your belongings in perfect condition when you (and your thing) are reunited in your destination country. Many people have been through a removal at least once in life, and many have even completed that removal on their own. But if you think that you can complete an EU Move on your own, think again. There are plenty of ways that we can help, and you will be pleasantly surprised with how affordable our services are. It is worth investing in help during this adventure, so that you can make the most of the experience. Don't get bogged down by the details – let us take care of them and you can spend your time planning all the adventures you and your family will have in your new home.