Additional Removal Services Can be Important for any Type of Removal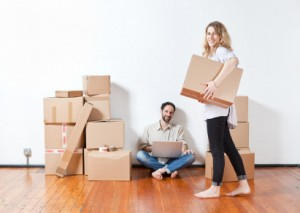 No home removal is a piece of cake, but when you take advantage of all the Removal Services that companies now offer, it can be a much easier task than you thought. Each service is usually associated with an individual fee, but when you use more than one relocation service from the same company, you will get the benefit of a package deal or discounts that you won't find elsewhere.

This is certainly the case when you hire Movers London to help you with your home or office removal. We will transport your things, sure, but we will do much more as well. Read below from a list of the most popular moving services that we offer. And if you don't see a service that you need taken care of, give us a call on 020 8746 4333 as we might be able to help you even though it is not listed. Our prices are the best around, so once you know which Removal Services you want, all you need to do is call and have us come round.

Removal Survey

This is the service that comes first in the chronology of any home or office removal. Unless you are a professional mover or you have not acquired a single item since your last move, it will be very difficult for you to determine on your own how many Cardboard Boxes and Packing Materials you should actually buy. Many sites offer Moving Kits that come in pre-determined sets. The problem is that not everyone has the same amount of stuff in each 2-bedroom flat. You may have floor-to-ceiling bookcases or an extensive collection of antique china. You might need to include everything in your Storage unit in your removal as well. These are the things that a professional removal company like ours can help you determine.

Sheds, garages, lofts, basements and any outbuildings you have will also need to be included in your assessment. One of the advantages of having professionals conduct a survey of your home when preparing for a removal is that they can scan a room, peek into the cupboards, view the wardrobes and tell you how much space you will need in terms of Cardboard Boxes as well as in the moving vehicle. Remember, they size up items for removal every day, so while you may try to measure all your furniture and spend time estimating the right number of Moving Boxes, you could save yourself all that guesswork and have our company do this Removal Service for you.

Packing Service

Once you have decided on the right number of Cardboard Boxes and Packing Materials for your removal, order them directly from us at a great price. We won't hide any extra fees and we won't charge an arm and a leg for delivery like some other removals companies. You can wake up one morning, go about your daily routine, and when the materials arrive, start your packing. Since you will hopefully have a packing strategy in place, you can get started as soon as we drop your boxes off on your doorstep. But you can also hire us to do the packing for you. What would have taken you a whole week can be accomplished in a day or two, depending on the size of your home or office. You can have the whole house packed up in no time so you can focus on tying up all the lose ends related to your utilities, your change of address and so on. Imagine, even having the packing taken care of, the most unpleasant part of moving will be someone else's job. What a relief!

Transport Services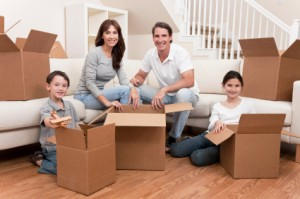 It is important to consider what type of transport services you will looking for when you book a removals company. Depending on where you are moving to, you may need your things relocated only a short distance. You might need them taken all the way across the country, and some of you will even need them transported to a different country and across a continent. Moving abroad doesn't have to be the hassle and expense that it seems, as long as you hire a company like Movers London that can reliably, safely and cheaply transport your belongings to your destination. But it is very important to get a quote from your removal company prior to making your removal budget. Finding out at the last minute that the Transport Service will cost a lot more than you expected can really put a damper on your plans. Insurance is another item to consider. Most removal companies offer a standard insurance, but you can opt for more if you feel that you have items that need a higher level of coverage. All of this should be discussed with our Customer Service team well in advance, so there are no surprises waiting for you.

You may only need some things sent to a Storage unit for a few weeks while you wait for you home to be finished of while you are heading off on a holiday. Many removal companies offer Storage solutions, so you don't have to navigate between different companies while your belongings are in limbo. Our company offers all types of storage solutions, so we can deliver your things to a storage unit, and then transport them to your new home or office at a later date, making the process much more streamlined than some of the other companies around.

Other Services

Removal companies also often provide services such as unpacking (unloading is part of the transport service), reassembling of your furniture and helping you to place it in your new home and even discarding of the Packing Materials once everything has been freed up and your things have been put away. We also offer these Removal Services because when it comes to keeping our customers happy, we will go to any length and provide any service needed.