The Man and Van Service from Movers London is not just for Removals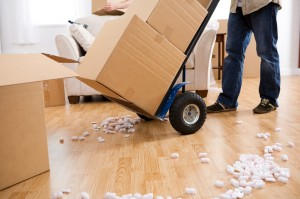 More and more people have taken to selling their things on the Internet. This new industry started out as a hobby for most people, but has turned into a business for many. One of the problems, however, is how to deliver your items. The post can be prohibitively expensive, especially for larger, heavier items, and most removals companies charge an arm and a leg for same-day delivery. No our company. We know that in order to make your business successful, you need to keep your costs down; it is the same principle we use in our business. But no businessperson today wants to skimp on quality. As consumers have become ever more savvy when it comes to how they spend their money, businesses must become ever more willing to adapt in order to satisfy those customers.

That is why we offer services for any type of removal, not just the typical services of furniture hauling that our competitors offer. Because in today's fast-paced business environment, a new industry might pop up at any minute. As for those items that you need delivered to your customers, quickly, cheaply and in perfect condition, save yourself the expense and difficulty of purchasing a delivery vehicle, hiring a driver full time, purchasing insurance and all the other expenses that come along with it. We are cheaper than a courier and the post and faster the both. Same-day deliveries are no problem when you choose our company for your delivery needs. And wherever you need a delivery, we can also do a pickup, no additional charge. With Man and Van, you pay for the time that you need our service. There are no hidden fees or charges, no extra costs and no unpleasant surprises.

When you make a purchase on eBay, the whole point is to get the best deal around. You can save so much money compared do what it would cost you to buy the item new at the store. But if you have to pay an exorbitant amount to have your prize item delivered, it sort of defeats the purpose of saving all that money in the first place. Many companies offer free delivery when you purchase something online, or they deliver for a fee. Compare those fees with our low costs and you might be able to get a much better deal than what the store itself can offer. The post is usually not an option for heavy items, as the charge is more than what the item is worth. When you have won an item on eBay, the thrill comes from finding an item that you need or want for a great price. Maybe it was even a hard-to-find collector's item or an antique that is truly one of a kind. If that is the case, don't spoil the thrill by hiring just anyone to pick up and drop off your prize. Hire Movers London, the name you can trust with your unique finds, whether you have uncovered them online or not.

The best way to be sure you are getting the best deal for your removal needs is to spend some time researching companies online and asking friends if they have any recommendations. Most companies will offer a free quote, but you should compare all the services they offer. Do they have a vehicle with a lift mechanism for those really heavy items? That will save you money by not having to pay for an extra person. Does the company have insurance for the vans or will you have to pay extra? With us everything is included in your quote, so you will never have to worry about a last-minute change in price.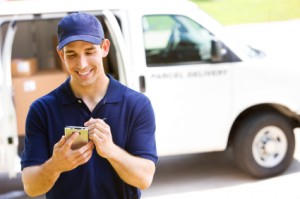 Reliability is an important feature in a Man and Van service, and that is precisely what we pride ourselves on. Not only can you rely on us to show up on time, but you can rely on us to pick up your items exactly when arranged or drop them off when you decide. We won't leave things on doorsteps unattended, that is for sure. You can also rely on our movers to handle items carefully. Whether you are just putting something into storage or selling a valuable piece of antique furniture, we know that it must be in perfect condition when it arrives. After all, the person you sold it to is expecting to receive what he or she paid for, not dents and scratches. Reliability is not just a term that we use to refer to showing up on time. You can rely on us to give you the best price and to never charge more than our competitors. You can rely on us to be friendly and professional, which is not always the case with the other removals companies. And you can rely on us to take care of any removals job you have, however big or small. Lastly, you can rely on us to be available when you need our services, not the other way around.

We understand that people look for a Man and Van service as an alternative to the large, expensive removals companies or the postal service, so we strive to provide better service at lower prices. It is how we ensure that our clients will keep calling on us for all their removals needs, and it is how we are doing our small part to help other business grow. If your business relies on delivery services, it is time to check out Man and Van from our company. Your business and your clients can really benefit from the way we do business with our clients… you. So call today on 020 8746 4333 to find out how we can help your business grow or deliver you eBay purchases or sales; it's just another way that you can save money in this increasingly expensive world.