We are as Exacting when it Comes to Office Removals as You Would Expect the Best to Be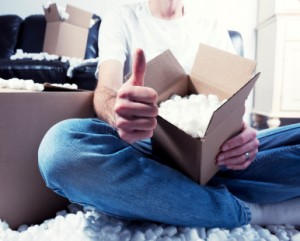 If you are an exacting manager or a business owner with high standards, you will certainly want to choose Movers London for your Office Removal. Why? Well, we are exacting too. We make sure that every details is taken care of to the highest standard, meaning that you are freed up to continue to run your company the way you do every day. Exacting means getting every detail right. It means not forgetting anything important. And it means that things will be done properly, quickly and efficiently. We simply don't tolerate workers who do sloppy, unprofessional jobs. That's our business model and it is compatible with other businesses that pride themselves on upholding standards of customer service and quality products.

There are many different Office Removals services that we can provide so that you are not undertaking all of the details yourself or asking your employees to take on more work when they are probably already very busy. It makes sense to have the professionals helping you out, so that the job gets done professionally. Unless you are a trained removals professional, there are probably many things that you are not aware of that are important for a successful relocation of your office. One of those things is that any office relocation requires a huge amount of planning.

Some companies hire a professional coordinator or planner who can help them arrange all of the details on paper before the removal process can actually begin. What details? Well, one of the most important things for any exacting manager is to have a comprehensive and accurate inventory of everything that is to be moved. If there are things that are not owned by your company, but were already in the space that your business occupies when you moved in, it is important for you to know this. It wouldn't be a good thing for the movers to come in and pack up the blinds and curtains if they belong to the landlord and not your business. Likewise, it would be a bad situation if the movers assume that the carpet belongs with the building and they leave it behind. Thus, a complete inventory is essential. Go through each room in your current office, leaving nothing out. It is important that everyone be on the same page.

Another helpful detail that can be arranged before your actual office relocation is deciding if there is anything that you will not need in your new space. If you are moving to a new office that will have a large conference room, but your current conference table was designed for a much smaller space, it may not look right in the new office. Taking measurements of every room and all of the furniture will be a big help to you and the movers when it comes to unloading and putting everything in places in your new office. You may also find yourself moving to a large new office that has a slightly smaller conference room, even though you can't tell that by eyeballing it. In that case, that conference table might no fit for the opposite reason. Then what will you do?

It can save you a lot of time, money and hassle if you are exacting when it comes to all the details of your office relocation. By taking measurements of everything and knowing which rooms which items should be placed in – you can even draw up a floor plan for the new space – you will know which things you need to get rid or and which things you should keep and transport. Selling the excess or unwanted office furniture could even help you finance the move. More likely, it will give your business some cash to purchase new furniture and/or equipment to go with the look of the new place. You don't want to put classic or traditional furniture in a sleek, modern office. Nor do you want to use contemporary furniture in an older looking space. These are some of the details that you can think of ahead of time by being a bit exacting.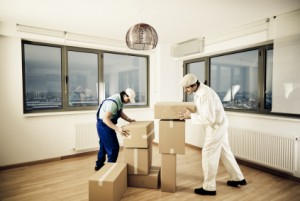 For our part, we will be exacting when it comes to checking with you. We will consult that complete inventory at every stage – packing, loading and unloading. And we will check in about where the furniture will be placed, in which room and the arrangement of the pieces. By the way, did we mention how exacting we are about wrapping and protecting the furniture? We use the best Packing Materials and moving blankets that are important details of every Office Removal. It wouldn't make sense to wrap a large, expensively finished conference table or executive desk in just a thin protective layer. We will treat your important items and furniture with respect and gentle handling, to make sure that it arrives without even a scratch in your new office.

There are other ways that we are exacting as well. We make sure that heavy items are placed in smaller boxes so that nothing gets broken or falls out of the bottom of the boxes. We wrap equipment carefully and label everything accordingly so that when you get to your new office you can get up and running as quickly as possible. We also make sure that everything is insured. Moving without insurance is a huge risk – one that we are not willing to take and one that we remind our customers not to take. We also have the highest standard when it comes to our moving vehicles. Our company relies on only the best to get your office valuables from one location to another. We are exacting in our business functions because we know that successful business owners and managers expect only the best – that's why they are successful. There is no better way to ensure that your office furniture and equipment will arrive safely and securely than to hire Movers London today for your Office Removal. We are as exacting as you expect the best to be.