Say Goodbye to the Hassle of House Removals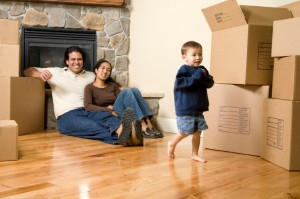 Saying goodbye is hard. It doesn't matter if you are saying goodbye a friend or family member, your first car or your first apartment – it's never an easy thing to do. It makes the task of moving house all that much harder, especially if you are saying goodbye after you've lived in your home for a long period of time. Even if you have only been renting, or you have only lived there for a few years, it's hard to leave the rooms you have built memories in, the neighbours you have shared coffee and laughs with, and the neighbourhood whose community of which you have been a part. But sometimes it is necessary to say goodbye. Work may be taking you away from your old home. Or it's time to start university. Sometimes you have to say goodbye to a home because you and your family have outgrown it; sometimes you say goodbye because the kids are off on their own and you don't need so much space. Whatever your reasons for saying goodbye to a home, we can help make the transition that much easier.

When moving on from your old home to a new place in London, the UK or even the EU, you want to focus on saying your goodbyes, enjoying your home while you are still in it, and getting out into the neighbourhood a few last times. You don't want to be running around like crazy, searching for Packing Materials and Cardboard Boxes, trying to track down a good Storage facility, or hunting for trustworthy movers. You want your goodbye to be graceful and smooth. Movers London is the name to trust when it comes to House Removals, whether yours is a London Removal, a UK Removal or an EU Move. You can trust us to take care of all the details so you can take care of yourself during this stressful time.

What does that mean in terms of cost, you might wonder. A company that offers to take care of all the details surely charges a premium. That's where you're wrong. Our rates start as low as £40 per hour. You won't have to worry that your goodbye will cost a fortune. All you have to worry about is making sure you see all your friends and invite them to visit you in your new home. Our company really does offer the best value for your money. Those details – the ones we will take care of for you – can really add up, taking up a lot of your precious time. You know well that your time is valuable; we know it too. That's why we offer a comprehensive list of Removal Services that we customize for each customer. We won't waste your time. That's a promise.

The details that we can handle for our customers include an assessment of the home. This may seem unimportant, and you may think that you can make an assessment yourself to determine how many Cardboard Boxes you will need, how big a moving vehicle or how large a storage facility, how many movers should be on hand and how long it will take. But leave those details up to the professionals. We have years of experience in estimating the necessary supplies, so that you won't overpay. After we have made an assessment of your home, we can help you choose a Moving Kit or Packing Supplies, and we will even deliver them to your door.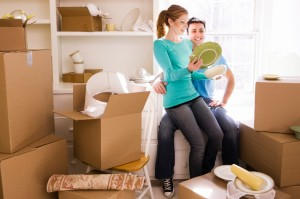 The neighbours want to have you over for coffee or cocktails? No need to turn them down with the excuse that you are too busy packing. Don't miss out on spending time with your friends just to stay home wrapping china and cutlery and putting them in Moving Boxes. Leave the packing to us and you can go out on the town or to your local public house one last time before saying goodbye. The packing will be done in no time and you can go for a walk to the shop or to the park, saying goodbye to neighbours and friends along the way. We will load up the truck after making sure that you and the movers are in total agreement about the number of boxes and pieces of furniture that need to arrive at your new home. Can you imagine not having an inventory of your things? Some Removals Companies don't offer this service. Nor do they guarantee insurance. We do, however, and those are just two examples of the details that you won't have to worry about, freeing you up for a long lunch with your co-workers before saying your goodbyes.

But before you even start to think about Packing Materials and Removal Services, make sure to print out or fill in our handy removals checklist. You will be amazed at how fast your move out date will be upon you. It may seem like you have plenty of time, but without proper planning, all those details could really bog you down, making your goodbye an unpleasant experience. That would be a shame. We want you to have good memories or your House Removal, so that you can retain all the good memories you have of your old home and be ready to start fresh with new good memories in your new home. The checklist is just one of the tools that we offer that will help you make that goodbye as smooth as possible. Call us today on 020 8746 4333 to see how Movers London can help you transition to a new home, a new neighbourhood, a new life. Our professional movers will not only help you pack, but they can also help you unpack when you arrive in that new life. That way, you can start off on the right foot instead of starting out exhausted and broke. Nobody likes to say goodbye, but with our Removal Services, you will at least have the time to do so.